I am completely in love with traveling, so I was ridiculously excited when Liz asked if I would travel for her New Mexico wedding. We spent the next year skyping, emailing, with a few calls and facebook chats along the way. Somehow, time had zipped by and I was packing for my cross-country trip, excited to see the west coast again and photograph a beautiful love story.
Liz and Kyle met almost eight years ago, during a college course. It wasn't long before they knew they had found something special in each other and decided they were meant to be more than friends. Years down the road, Liz was watching tv and there was a scene with a proposal. Kyle seemed a bit fidgety when he saw the storyline unravel, but she didn't think too much into it. Once the episode was over, she hopped off the couch and started to a do a few household chores. When she turned around, Kyle got down on one knee, with their future in his hand.
Sharing over seven years of memories together, it was finally time to dress all fancy and upgrade to "Mr. and Mrs." status. They each shared personal vows and held back tears, excited for the new life ahead of them.
After the ceremony ended, we snuck away for a few photos. The mountains in the background set the the most  gorgeous scene for Liz and Kyle's first official photos as husband and wife. Temperatures had been a bit all over the place in the days leading up to their wedding day, but on the day-of, no one could have asked for more beautiful weather!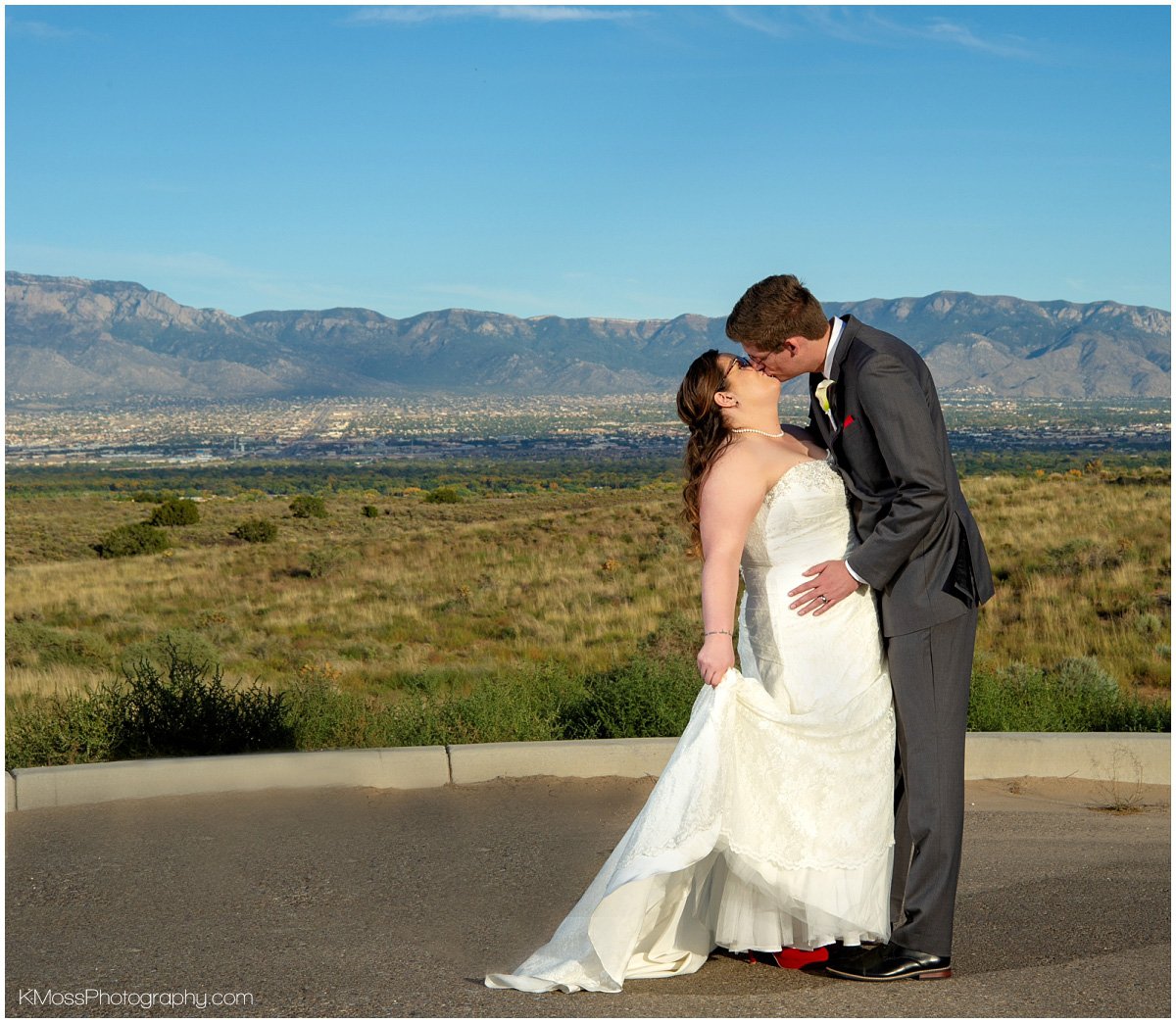 We headed back to Noah's Event Venue, where guests were greeted by this table of drool-worthy sweets. Shortly after dinner and speeches, the newlyweds took on the tradition of cutting their cake together, followed by swaying across the dance floor for their first dance as a married couple.
We ran outside for just a few minutes to incorporate their wedding colors in some photos and then joined their friends and family back at the reception, ready for a night to remember!

Liz and Kyle, thank you so much for inviting me to be a part of your beautiful wedding day!