Joanna doesn't describe the beginning of her and Mike's story as Mike "fascinating" but when she does tell the story, she doesn't fail to mention at least a dozen times how crazy she is about him. During the past year that I have known her, I have completely lost count as to how many times she has expressed excitement about finally marrying the love of her life. After spending quite a bit of time with Mike, I have no doubts that he feels exactly the same .
Joanna had her heart set on wearing her mother's veil as she walked down the aisle with her dad. It doesn't take long for whites to begin to yellow, so it needed a bit of restoration, but the bride-to-be grew worried as countless phone calls ended with "sorry, there isn't enough time to get this done". With the help of Susan Kolar, whom I 100% recommend, Joanna was able to walk down the aisle with her mom's gorgeous veil.
It's no secret that Mike isn't a fan of the camera but I was completely up to the challenge, assuring his soon-to-be wife that I would not only help him feel at ease but he would also welcome the experience. By the end of the night he was asking me to take photos!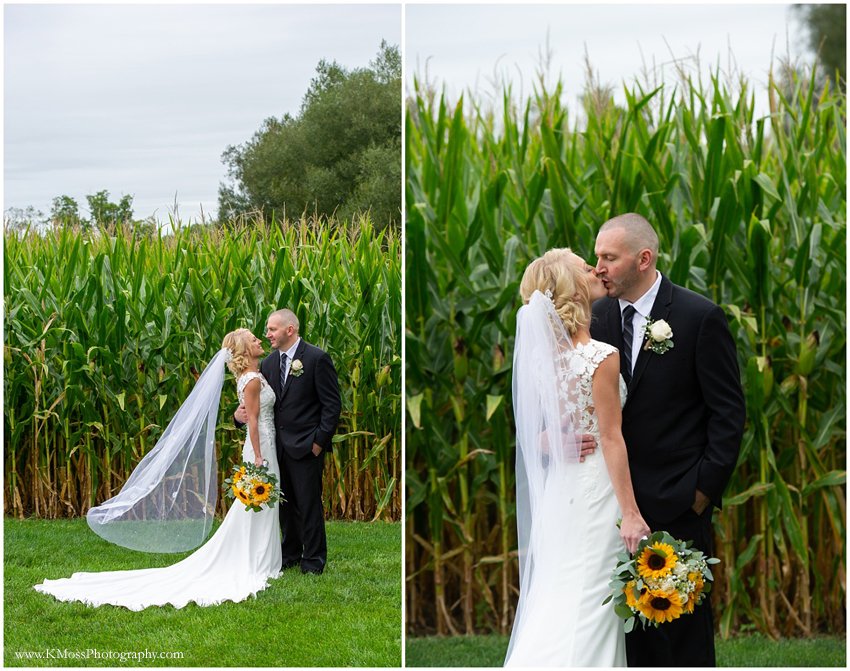 Barn Swallow Farm was the first and only venue they toured during wedding planning, instantly knowing that there couldn't imagine any other place to spend their first day as a married couple. So much time and detail was put into their vision and the gorgeous results were beyond worth it!
Joanna and Mike, thank you so much for inviting me to be a part of such a huge milestone in your lives. I'm so excited for you to cozy up on each wedding anniversary, paging through your wedding album, reliving the day you became Mr. and Mrs.