Nicole and Scott loved the idea of an all-inclusive venue, allowing them to relax and enjoy their ceremony and reception all at the same location. Eden Resort's upscale-look certainly fit the bill, especially with the ability to be able to walk down the hall to their hotel room after the evening was over!
Being far too excited to wait until the ceremony to see each other, Nicole and Scott chose to share a First Look together, as their closest loved ones watched on from a distance. Their faces instantly lit up when they laid eyes on each other, exclaiming how amazing the other looked!
They received a very welcome "interruption" from the cutest baby girl, causing daddy to melt and quickly embrace "daddy's girl" time. My mind instant flash forward to decades from now, thinking of this precious moment repeating itself on her wedding day.
Planning a February wedding can be a little nerve-wracking, when considering the weather possibilities that this time of year brings. This February temperatures have soared, breaking records left and right! Nicole and Scott even had the opportunity to sneak outside for few quick photos without their teeth chattering!
The bride and groom happily embraced the "relax time" I had included in their timeline, allowing them a bit of time to breathe before the day officially began.
Seeing this photo immediately had you thinking, "wow, that must have been one fun wedding", right?! (yes, there was this much laughter and energy ALL day!)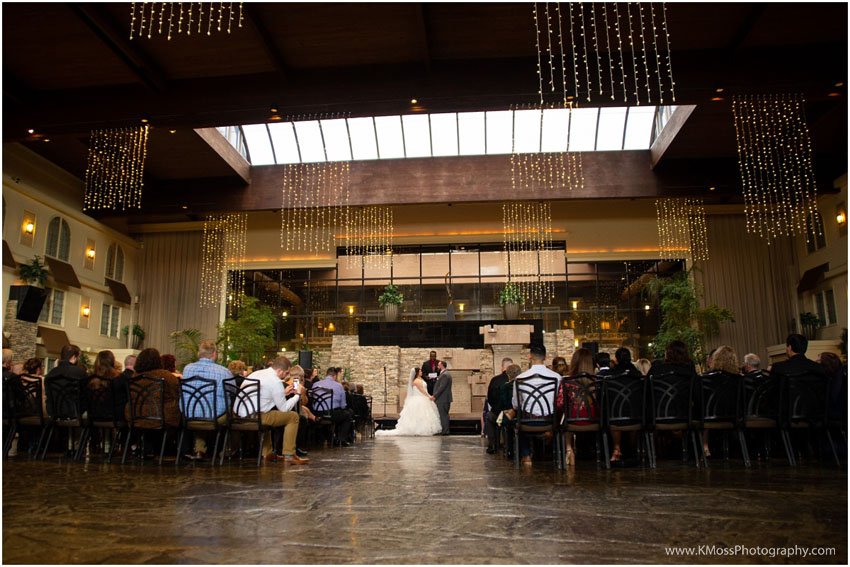 As guests made their way to the bar area, I took the opportunity to capture the little details the brought the room together. It's no question why Nicole and Scott chose Eden Resort as the location they would spend their first day as husband and wife; it's gorgeous!
Much like their ceremony, their first dance as husband and wife was filled with laughter and smiles.
Nicole shared a special dance with her grandfather, which her mom later joined. The emotion of this moment could be felt throughout the room.
Scott's mom had such pride in her eyes as she danced with her son.
Nicole and Scott's sons each prepared heartfelt speeches, of course with a side of laughter. Nicole's cousins also shared their own beautiful words, sharing words of encouragement, advice, and a few memories from their childhood.

Nicole and Scott, thank you so much for inviting me to be a part of your day! There were so many emotions and it was so beautiful to be a part of it all!