Being huge loves of the fall season, it's no surprise that Jessica and Josh planned a mid-October wedding. They instantly fell in love with the atmosphere of The Barn at Flying HIlls in Reading, Pennsylvania, knowing it would be the ideal location to begin their new life together. The year zipped by, following their engagement session, and they suddenly found themselves on the morning that they would promise their forevers.
October can be quite unpredictable in terms of weather, but it worked out perfectly, with just the right mix of clouds and sunshine, paired with comfortable temperatures, perfectly suited for Jessica's gorgeous lace dress.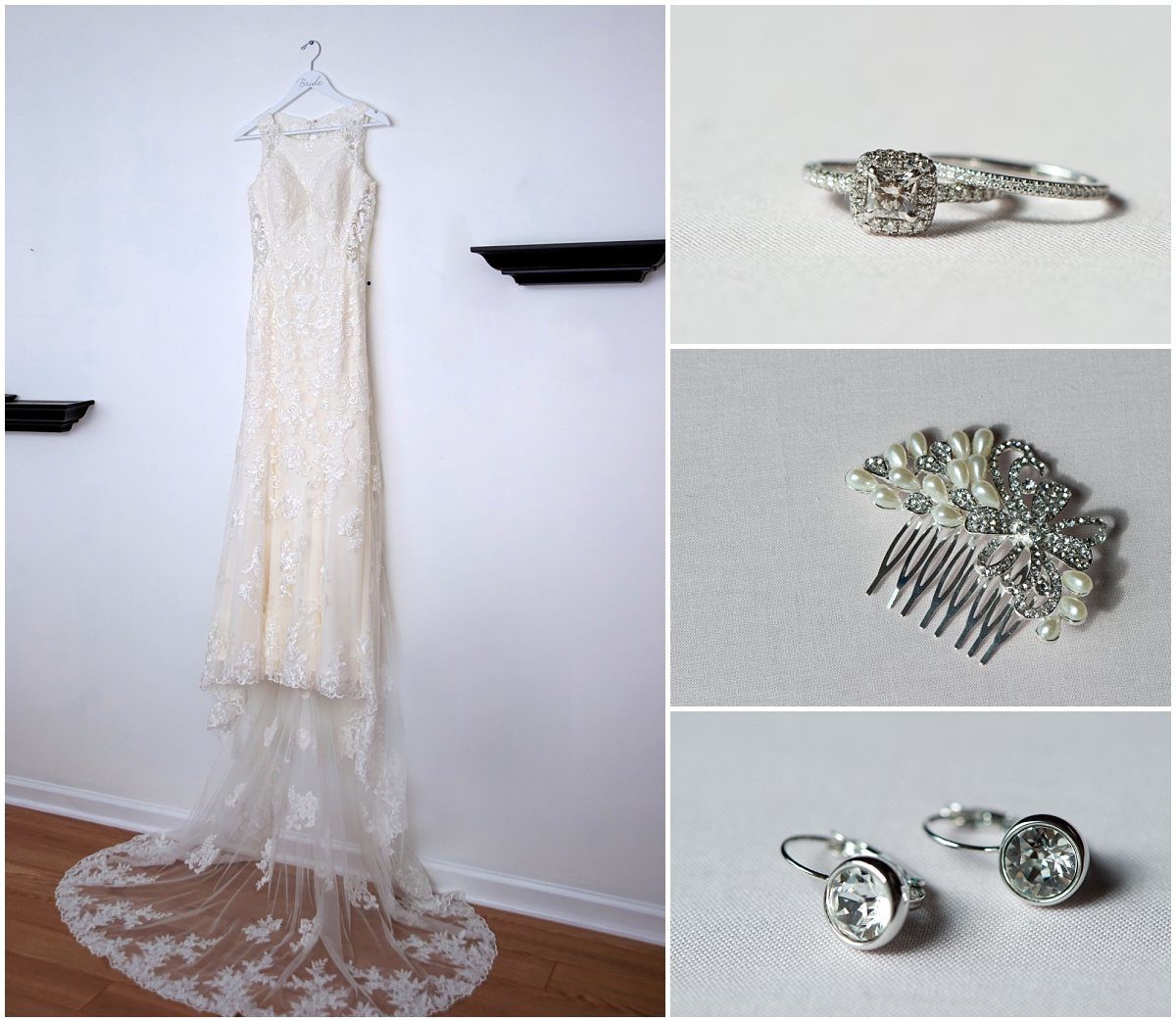 Although things didn't feel quite real when the morning first began, the final moments of having her dress buttoned and sharing an emotion First Look with her father, guided the bride-to-be near towards the "I can't believe I'm getting married today" moment.
After Jessica and her dad shared a few sweet words to each other, everyone made way to The Barn at Flying Hills, excited to exchange vows and officially become Mr. and Mrs.
The couple's vows were paired with tear-filled eyes, as their proud parents watched from the front rows, eager for their children to experience a marriage so full of love, just as their own marriages have been over the years.
While guests enjoyed cocktail hour, we spent a little bit of time to take a few newlywed photos, giving the new Mr. and Mrs. a little time to process the day and enjoy a few quiet moments together before evening celebrations began.
The evening began in a traditional manner, followed by the growingly-popular shoe game. With tradition aside, the dance floor opened up and the rest of the evening was filled with tears from laughing so hard!
The bride and groom managed to sneak away for just a few moments for a few nighttime photos, before running back in to continue the celebration with their family and friends.
Thank you so much, Jessica and Josh, for inviting me to be a part of your day and celebrating with you!