Galen and Carl's wedding day began with her sending me excited texts (yes, my flip phone can accept texts 😉 ), so I knew that the rest of the day was going to be pretty awesome.
The wedding colors of navy, burgundy, white, and gold were carefully selected as a token of love and appreciation for our country, as well as Carl's four year service in the Marines.

Of course there were far more detail photos of the day, however since their address was visible in most of them, I decided that they probably wouldn't want that openly floating around internet land 😉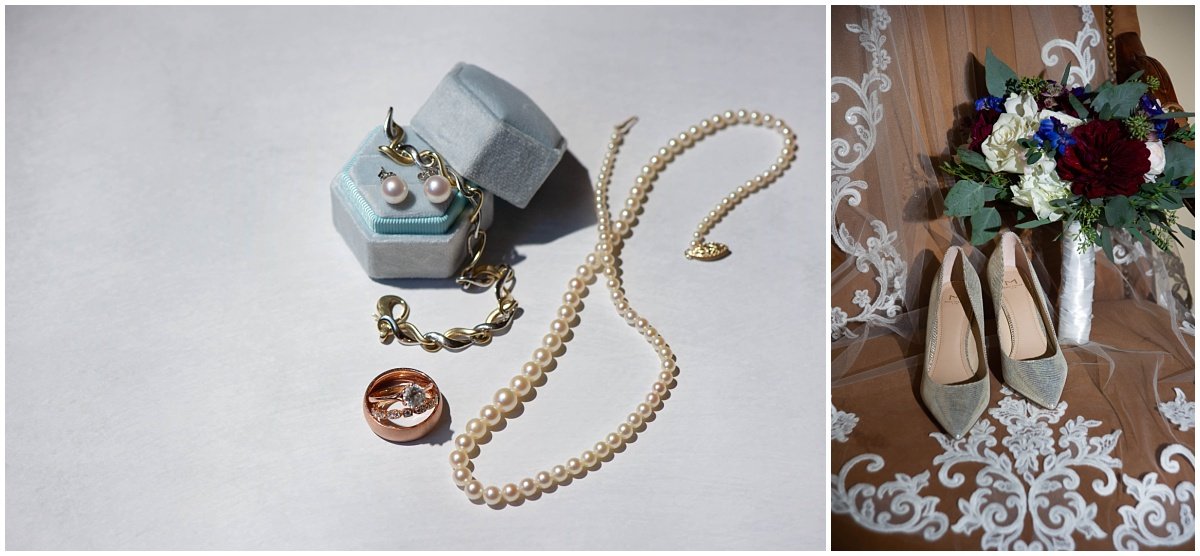 One of the most anticipated moments of their day was the private time they set aside to see each other before the ceremony. After seeing the two of them together during their engagement session in late June, I knew that their First Look was going to be filled with so many smiles and endless laughter.
I imagine that it's pretty darn hard to see your children all grown up and married but I have no doubts that when Carl and Galen's parents see them together and the way they get lost in each other's eyes, they're completely thrilled that they found each other.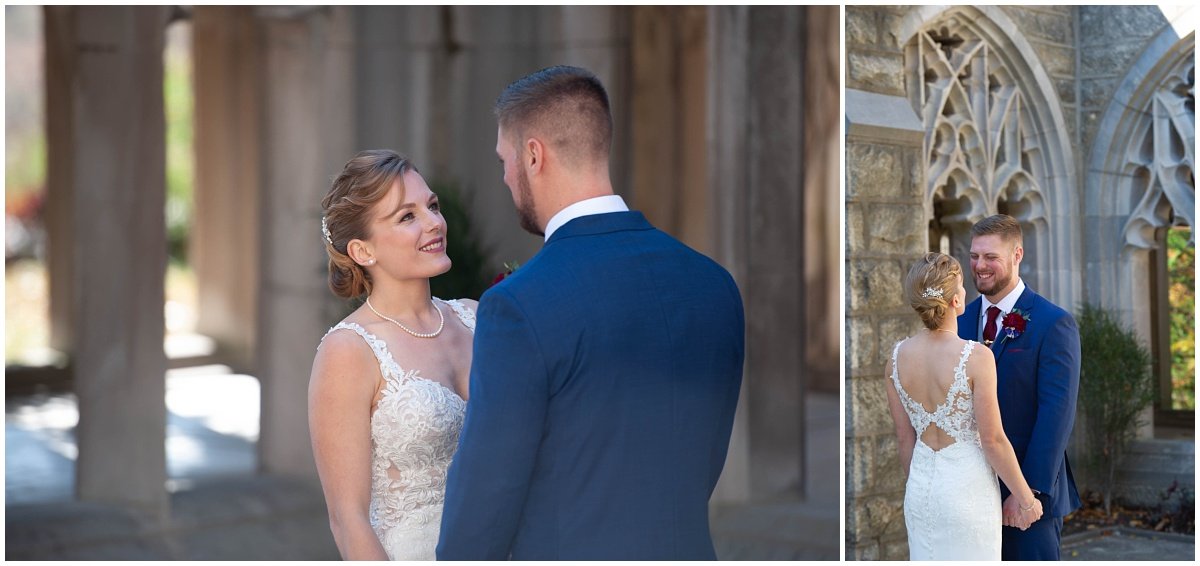 Facebook comments were all over Galen's Stella York gown, many anxious to see more images of her full dress, and one comment even made a reference to their photos looking like it was straight out of a Disney princess scene.
Galen and Carl have always loved the beauty and history of Washington Memorial Chapel and that it's nestled in Valley Force National Park. They agreed back in high school, years before they started dating, that whenever one of us got married, they would want it to be there.
While they were in planning mode and having reception site visits, they knew that they had one found the place when they walked outside, looked at each other and at the same time said, "so this is the one, right?"

After a bit of mingling with guests, the new Mr. and Mrs. shared their first dance, officially (and finally!) as husband and wife, completely focused on each other and oblivious to their surroundings.
I very, very rarely include images that I didn't take into blog posts but I just couldn't resist this one! A few months back, Galen emailed me as her "formal request to have a photo with me at her wedding". A day or two before the wedding, she reached out and mentioned that we should bring our hockey jerseys for a photo together.

Galen and Carl were having such a good time during their reception, I didn't want to bother them, so I was going to skip reminding them of their requested photo. After all, it was only me. Chris and I talked about it a bit and realized that not only had Galen mentioned it prior to the wedding and earlier that day, but a few hours earlier, Carl had also asked if we had brought our jerseys for their requested photos.

We were about to leave for the evening and I quickly asked if they would be okay if we skipped the photo. Within seconds, Galen grabbed a trusted family member to take this quick cell phone shot (not with my phone, of course 😉 ).
The newlyweds offer great advice for couples still in planning mode: "There are going to be disagreements, and perhaps even arguments, about details and decisions throughout the process. Make sure you remember that the day is for both of you, and is about the fact that you love each other, so compromise is key!"
Galen and Carl, there are so many more moments that couldn't be fit into a single blog post and I'm so excited for your upcoming studio reveal!