Dozens of K. Moss couples' photos found their way into Candy's newsfeed during this time, and despite each couple being a stranger to her, she excitedly commented on each one. Candy wants others to feel love and never hesitates to share as much love as she can. She and Chuck are the perfect pair, combining their loving personalities to make each and every person in their life feel as though they are the most important person in the world.

It feels like forever ago that Candy and Chuck began planning their wedding....because it pretty much was! By the time their wedding day arrive, they had already been engaged for over two years. After years, months, weeks, and finally days of counting....their October wedding day had finally arrived.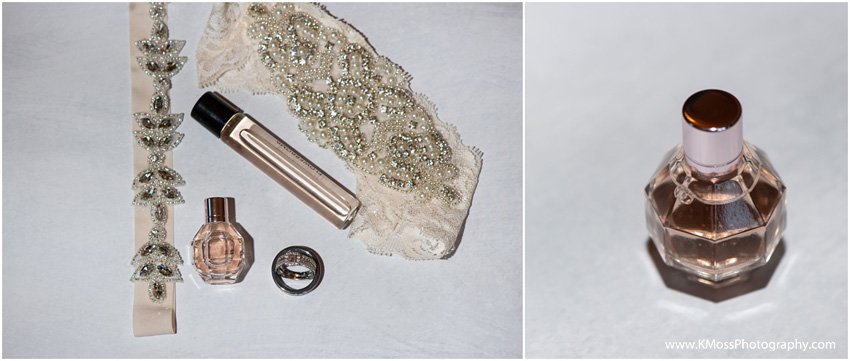 Before leaving for the church, Candy shared a special moment with her dad, who would later shed so many tears.
Just weeks before their wedding day, Candy said to me, "...the moment that I'm dreaming about, that gets me crying every time I even think of it, is the moment Charlie and I lock eyes for the first time as I enter the church"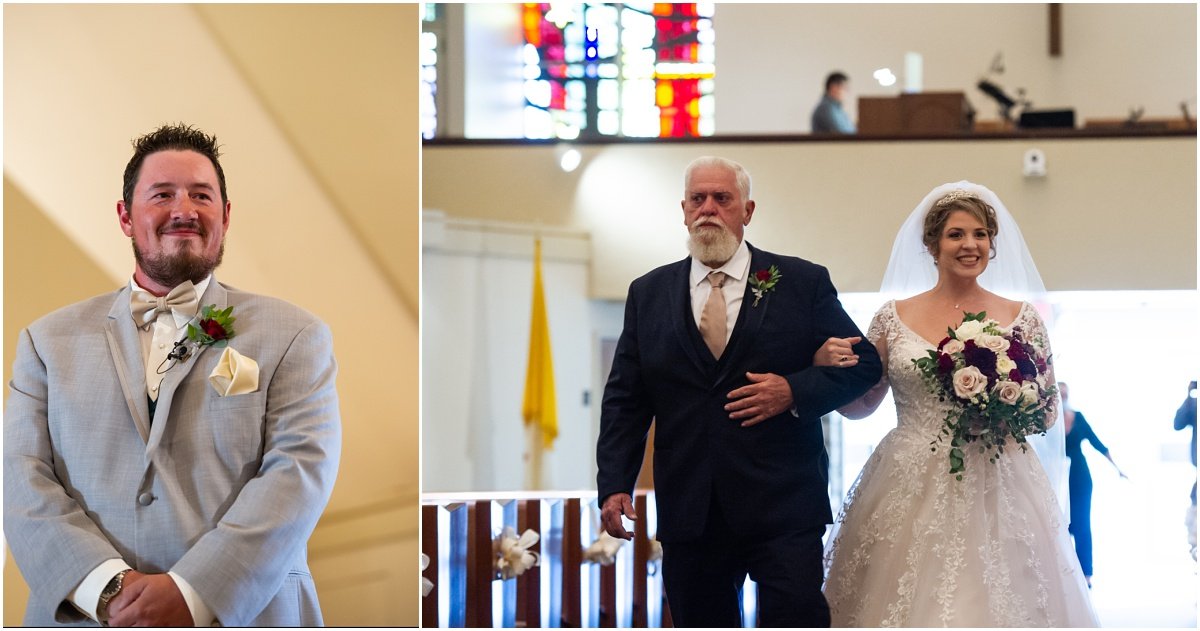 Guests quickly filtered out of the church, leaving the newlyweds to share a few moments alone, excited for their first official photos as a married couple!
Candy and Chuck reflected back to the moment they knew that Reinharts Barn was the place they wanted to celebrate their first day as husband and wife: "It was absolutely stunning, very romantic feeling with the beautiful trees and farm in the background. We instantly knew that Reinhart's was the one for us."
As the new Mr. and Mrs. shared their first dance, the background blurred, and they only saw each other. They shared whispers and smiles, as they swayed along the dance floor, with the mood-setting twinkling lights.
The weather was absolutely beautiful and we were given gorgeous lighting, perfect for sneaking away for a few more photos.
Candy and Chuck, it has meant so much to be alongside you during this journey for the past two years! I'm excited for you to sit together and remember these moments, year after year.