Maggie and Janson have shared 3,285 days together, so when their wedding day arrived, everyone was expecting a day full of emotion. While many couples scout for the perfect venue for their wedding, Maggie and Janson didn't have to go far to find the place they would officially (and finally!) become husband and wife: right at home. It was a sentimental choice and together they put in so much work, resulting in an absolutely stunning property.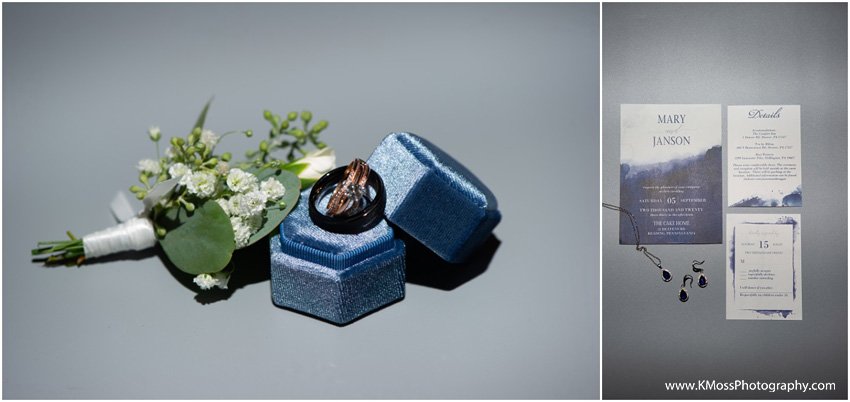 Maggie wanted a special moment between the love of her life and the guy who loved her first, so she chose to have a special first look with each of them. Their beautiful reactions showed how much they truly care their girl.

Tears were wiped away following the first looks, though they soon resurfaced as Maggie and Janson shared their vows.
Maggie's grandparents, married 65 years, watched on as their granddaughter and new grandson promised the rest of their lives to each other. It is no secret that I am biased towards grandparents, but this really was one of the most beautiful moments of the day.

Following their announcement as Mr. and Mrs., we snuck away for their first photos as a married couple. It only takes being around Maggie and Janson for just a few moments to realize that they've found truly found their match. They laugh endlessly together and make everyone around them feel love.
This is the part where everyone inevitably stops scrolling and drools over Maggie's dress! Her hair was changed up from her original trial style, to better coordinate with the jawdropping details of her dress. Incorporating just a few baby's breath into her updo, her stylist totally nailed putting the look together!

After photos were completely, the newlyweds were ready to make their big entrance, emphasis on big, thanks to a smoke bomb!
Once the crowd settled down, they held onto each other and shared their first dance as husband and wife. As expected by everyone, each dance was filled with so much emotion, ranging from full out laughter to loving tears.

Everyone grabbed a tissue to wipe the tears away and the party was ready to start. No matter what age, everyone got up and headed to the dance floor!
While most thought the real party had already begun, the bridal party had big plans for the evening:
Maggie and Janson, thank you so much for inviting me to celebrate with you! My heart is so happy, knowing you made a lifetime of memories on your wedding day <3