Ashley and Justin had fallen in love with the Gettysburg Hotel's classic feel and city's history, but it wasn't until a conversation between her and I that Ashley realized that her subconscious played a large role in their wedding location decision.
They became friends in elementary school but lost touch after graduating high school. Years after graduation was behind them, Ashley was attending a conference in Gettysburg, Pennsylvania. Scrolling on social media, she saw a message pop up from Justin. It was casual, asking her where life had taken her, and before they knew it, they were planning their first date. Their love story originated in Gettysburg, which later became the city where the promised to continue this love story forever!
Ashley and Justin are huge sports fans. Their engagement session even took place in a baseball stadium! As soon as I learned that their wedding would be baseball themed, I knew I wanted to add a few surprise elements to their photos!
In case you're on the fence about whether or not to write your future spouse a letter to read the morning of your wedding, this should convince you that it is a must!
Happy tears were dried and it was time to get married! Throughout the ceremony, they shared glances and big smiles, nearly bursting from excitement and joy.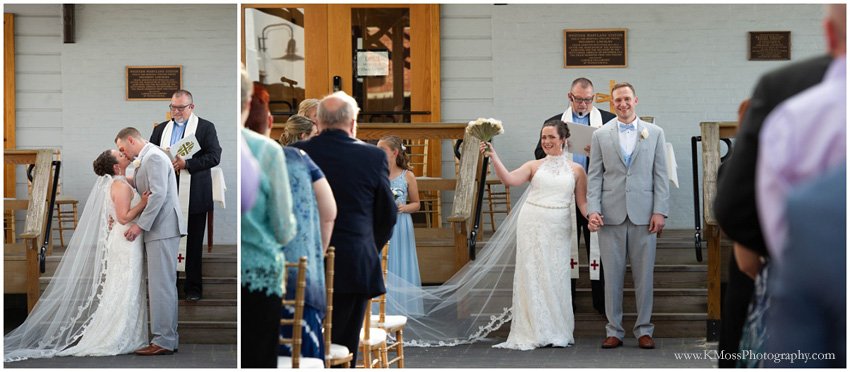 Following being announced as Mr. and Mrs. , we snuck away for a few photos, officially (finally!) as husband and wife.
Ashley's cathedral veil was jaw dropping and received so many comments! The light breeze gently caught it from time to time, resulting in pure beauty (and maybe just a few hair tugs ? ).
Ashley describes herself as being far from a girly-girl, making her simple and classic lace gown a perfect fit for her. Justin couldn't stop looking at his new wife, which is no surprise, because she was beyond stunning!
In lieu of a traditional wedding guest book, there was a custom-made home plate!

Their reception was what wedding guests' dreams are made up: assorted cupcakes and an ice cream bar. Guests quickly lined up, eager to revisit their childhood and make the biggest and tastiest ice cream dish ever!
Ashley and Justin shared their first dance as a married couple, looking at each other as though they were the only ones in the room. They swayed slowly throughout the dance floor, eyes locked the entire song, in awe that their day had finally arrived.
Ashley offers the following advice to couples planning their own dream wedding:

*Trust the pros and those who work in the wedding world!
*Don't lose focus on the important thing: the couple and the friends and family in attendance.
*Lastly, something is bound to "come up" during the day-of, mentally prepare for it, and prepare to just move on from it.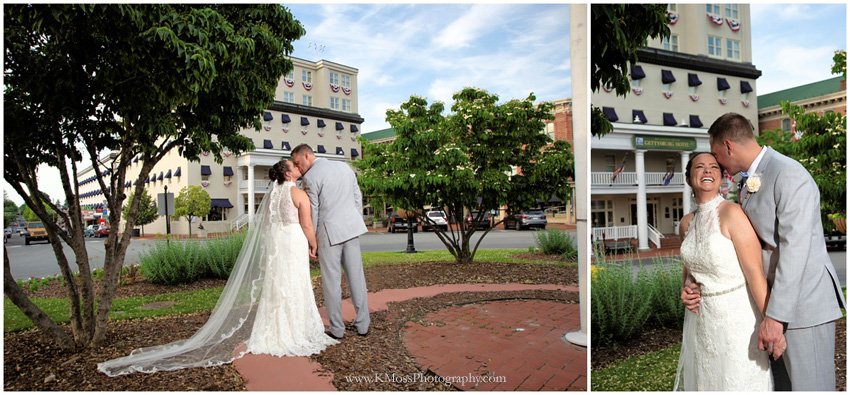 Thank you Ashley and Justin for trusting me with your memories and inviting me to be a part of your celebration!